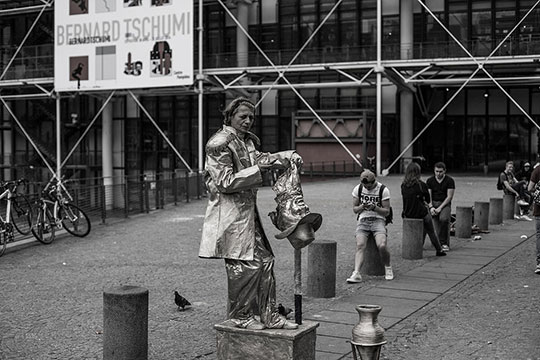 Originally published on Genjing Records
Let's cut to the chase here, Beijing duo, After Argument's This Is Not Your Game is a whopper of an LP. As stated before, we don't have favorites from our catalog, per say, but this one most certainly gets a lot of spins around the office and for good reason. It's badass, repetitious (in a good way) faultless post-punk experimentalism. Perhaps we're a smidge bias, but it honestly might well be one of the best guitar/drums records to make it's way out of the PRC. Part of the allure of the album is the provocative image which adorns its cover: a photo of a (presumably) insecure child hiding behind a curtain door. It's a photograph one can't help but study over and over whilst the 12" does its 33RPM thing atop a turntable.
The photographer who took the shot was none other than Brazilian, Tanara Stuermer, an art history graduate who focused on the arrival of photography in Brazil in 19th century during her school days. Post university, Tanara began to roam the streets and alleyways of New York, then cities around Europe, documenting the world in her own way. From her black and white photos, you can feel a sense of inexplicable melancholy hiding beneath the surface of her subject matter. It's a feeling that is not obvious but is always present. An overt study in subtlety, if you will.
Recently, we had a chance to speak with Tanara about all manner of stuff, including, naturally the After Argument album which drew her to our attention.
Comments Off

on INTERVIEW: Tanara Stuemer
September 8, 2015