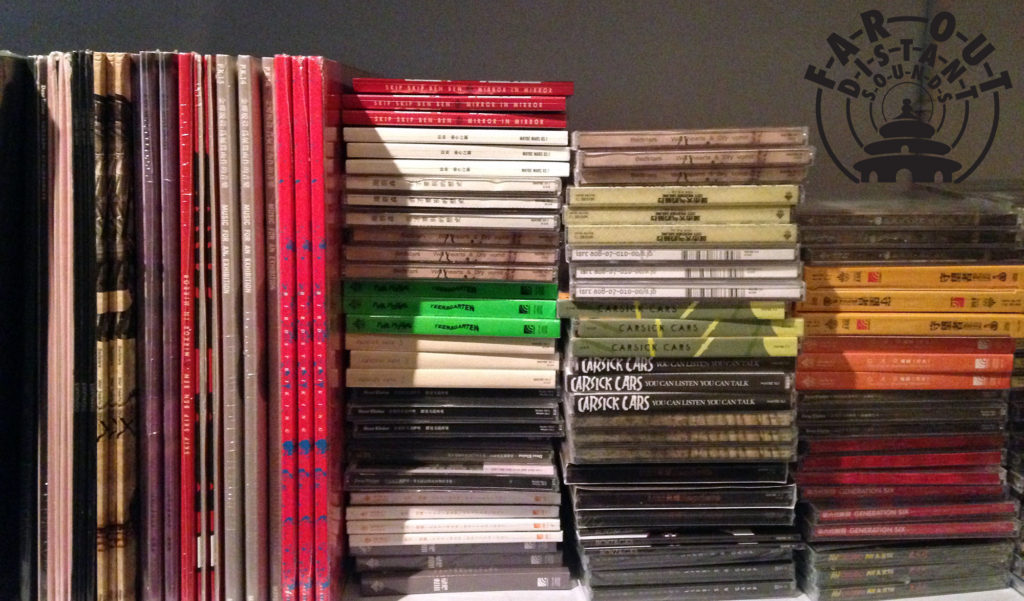 Far Out Distant Sounds presents the best of China's underground to the world. We work with labels and artists from across China to bring you the most exciting new releases, merchandise, and news that the country has to offer. We also coordinate North American tours and manage social media and publicity for some of China's most exciting artists. Our artists have seen praise and press from NPR, Pitchfork, TimeOut, KEXP, and more and have opened for Sonic Youth, performed at South by Southwest, and Austin Levitation.
Frequently asked questions
I have questions about my order
Thank you for ordering from Far Out Distant Sounds. We mail out orders on Tuesday and Thursday of each week and you should receive a shipping confirmation when your order has shipped. If you haven't received a confirmation please check your spam folder or your PayPal account. If you choose Media Mail as your shipping option please be aware that it can take up to two weeks for your order to arrive. If you still haven't received a confirmation from us or have other questions please send us an email at orders@faroutdistantsounds.com Please do not use our social media to contact us about an order.
When do you ship pre-orders?
We generally ship the pre-orders a week before their listed street date. Street dates are subject to change though so if your order hasn't arrived by the time you expect it please check the item page. We'll ship your full our out when the pre-order is available to ship, however, if you would like us to ship what's available immediately please request so in the Order Notes.
What if the item I want is out-of-stock?
Items that are out-of-stock will be listed as such. If it's still listed on the site but is actually out-of-stock, which does happen sometimes, we will ship what's in-stock from your order and refund you the difference. As long as an item is still available from the supplier we try to keep it in-stock. If you have questions about any items listed as out-of-stock on the website please feel free to contact us at orders@faroutdistantsounds.com
Do you accept returns?
Please email us first before sending back any returns. Will replace factory-defective items with new copy of the same item. Please email orders@faroutdistantsounds.com with the information from your purchase and the purchase date. We are not able to give cash refunds and if we are out-of-stock of the item we will issue store credit.
Do you offer wholesale pricing?
Yes, we do offer wholesale prices to stores and retailers. If you are interested in carrying any of our releases please get in touch at orders@faroutdistantsounds.com
How can I book one of your acts?
We do not manage all the bands distributed through Far Out Distant Sounds, however, we can probably help you get in touch. If you are interested in booking any of the bands featured on this site please contact us at booking@faroutdistantsounds.com
I have a press related question
If you are interested in contacting any of our artists or labels, or just want more info on the Chinese scene please get in touch at info@faroutdistantsounds.com If you are a magazine or website that would like us to consider placing an ad, please send your inquiry to info@faroutdistantsounds.com
What's your privacy policy?
We do not sell, rent, trade or give away our customers information. Customers who opt-in to our mailing list will have their email stored in a private database for the exclusive use of Far Out Distant Sounds and are free to opt-out at any time. If you have any questions or concerns please reach out to us at info@faroutdistantsounds.com
STAFF
Nevin Domer:
Distribution/ Sales Director
Rick Maymi:
Booking/ Tour Manager
Zach Silva:
Media/ Promotion Director
Virginia Gear:
Warehouse/ Shipping Manager